Located less than 10 kilometers from Saint-Omer, the village of Moulle occupies 47 hectares of the Audomarois marsh. It contains the source of the Houlle river, although the location is also claimed by Houlle, the neighboring village. Indeed, the source of this tributary of the Aa begins in a field located at the limit of the two borders!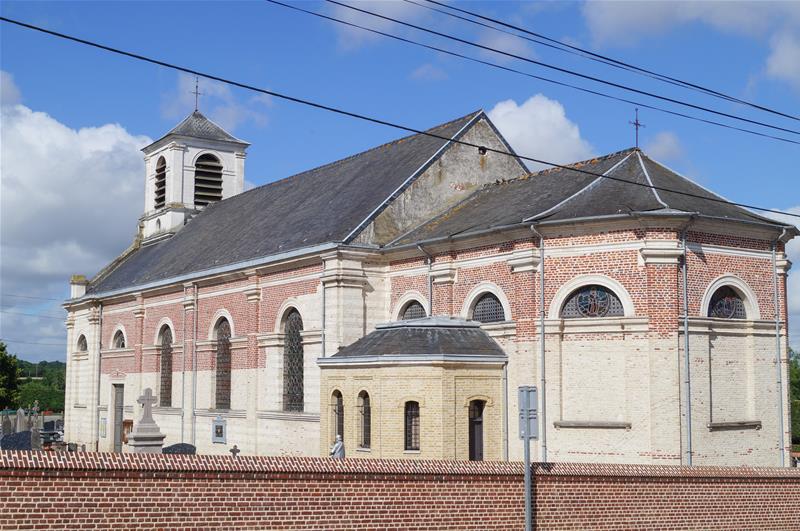 What a funny name !
The village of Moulle has a very curious name. This has nothing to do with the Bouchot mussel or with the anodont, the freshwater mussel living in the depths of the Audomarois marsh. Its toponymy would indeed come from the term "meulen" meaning "mill" in Flemish.
The church of Moulle
In terms of heritage, the village has a church dating from 1840 dedicated to Saint-Nicolas. The latter is decorated with stained glass made by a master glassmaker from Amiens. However, its origins are much older. In 1346, the church of Moulle, then fortified, was able to resist the English siege.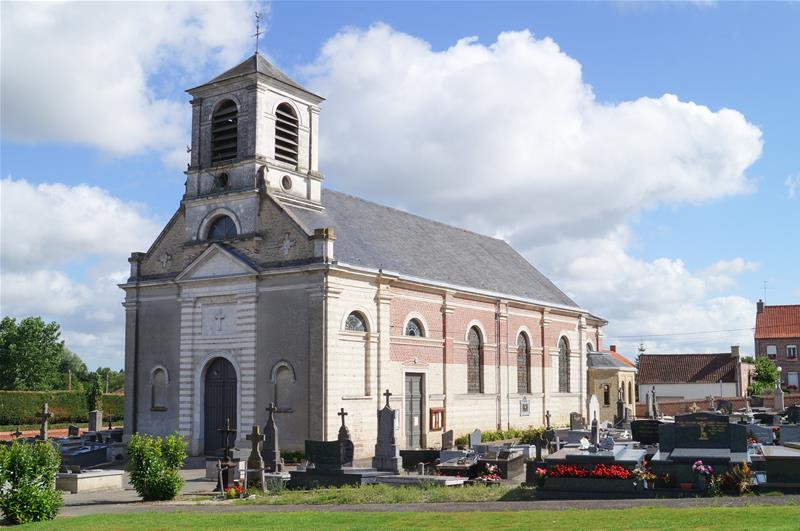 The ruins of the castle
The Moulle campsite lets you discover the remains of an old castle. It was formerly the seigniorial castle called "du Vert Manoir". Past testimonies tell us that it had 52 doors and 365 windows, in relation to the number of weeks and days in the calendar. After being transformed into an English military hospital during the Great War, the castle was demolished in 1920.
A river in the wrong direction
La Houlle emerging between the village of Houlle and Moulle, has the particularity of having a current rising upstream. The reason is simple: the village of Moulle conceals a large pumping station bringing water to the agglomeration of Dunkirk, which causes this phenomenon. The catchment field located in the village has a chalky layer in its basement producing 17 million m3 pumped each year!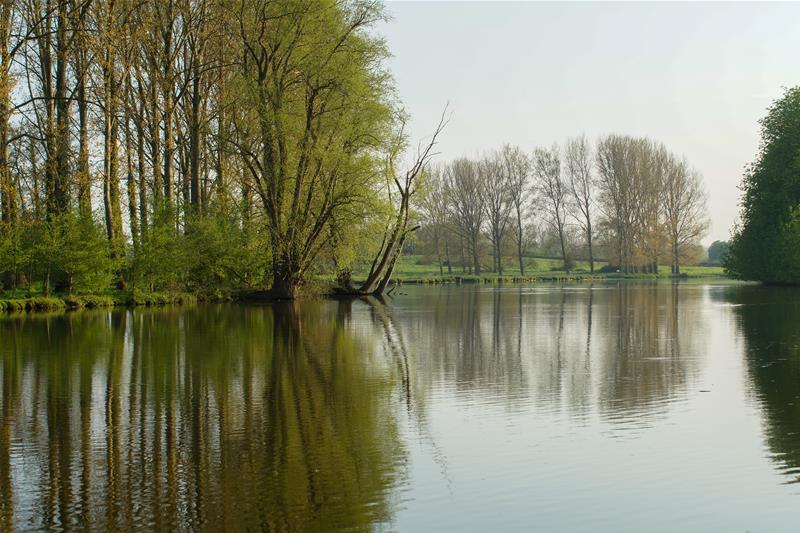 Around the village
Located in the heart of the Audomarois marshes and eight kilometers from Saint-Omer, Houlle is bordered by three bordering villages: Serques, Moringhem and Houlle.
Camping in Moulle
2 campsites are located in the village of Moulle on the edge of the Audomarois marsh:
The Poplars (11 Rue des Silos)
The rose garden (4 Rue des Silos)